Skin Rejuvenation
Conveniently located to serve the areas of Chicago, IL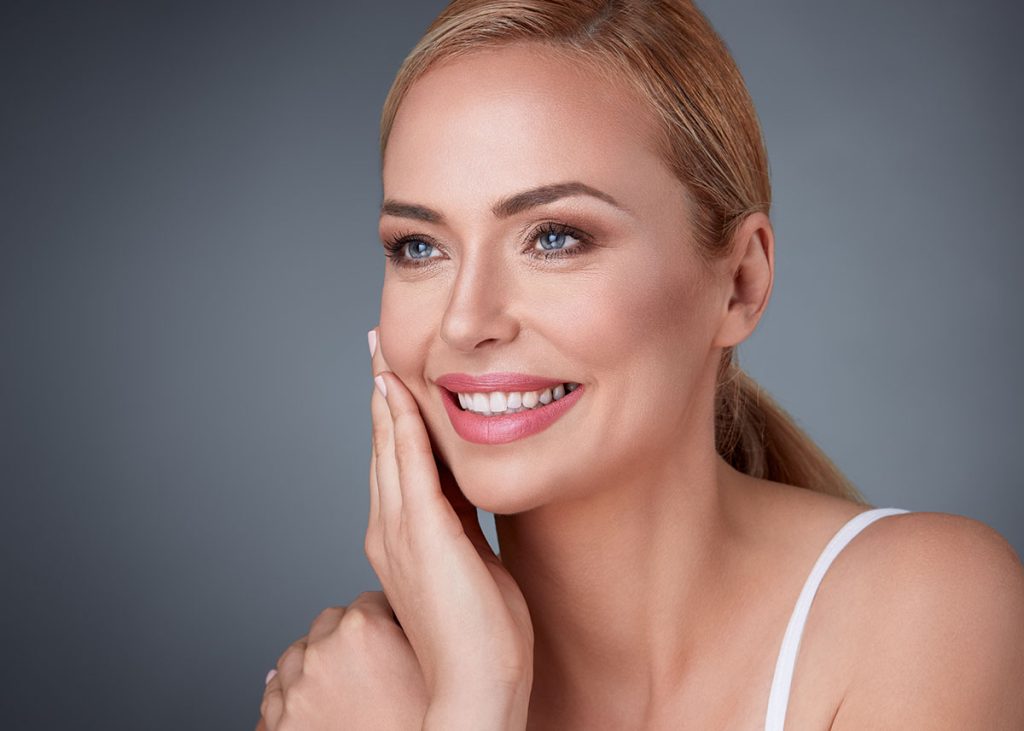 Is there a way to significantly turn back the clock on the wrinkles, dark circles, and fine lines of your face? One of the most powerful and long-lasting treatments we use to reverse photoaging (damage from sun exposure over time) and wrinkles on the face is CO2 laser resurfacing. We offer this treatment in combination with other age-reversing procedures such as blepharoplasty, fat grafting, brow lifts, and face and neck lifting.
Before and After Photos
Board-Certified Oculofacial Plastic Surgeons are super subspecialists in complex reconstructive surgery of the eyelids and face and are best suited for to perform advanced skin rejuvenation treatments in combination with oculofacial plastic surgery to achieve the highest quality outcomes.
Basic Skincare
The simplest skin care routine is often the most effective. We recommend that you use a gentle cleanser morning and night followed (within 2 minutes) by application of a moisturizer. In the morning, use sunscreen an apply throughout the day. If you do nothing more, at least this will maintain your results and minimize your risk of skin cancers. Please refer to our skincare section of our website to purchase our recommended skin care options. To educate yourself more on the products you use, and compare them with other products on the market, please visit https://www.skinsafeproducts.com/.
Basic Nutrition for Healthy Skin
Avoidance of smoking, alcohol, and other drug consumption are helpful in maintaining healthy skin. Staying well hydrated by drinking plenty of water between and after meals will help your skin process the various impurities that you skin encounters. A diet rich in colorful fruits and vegetables will insure good intake of Vitamins A and C, which are essential in maintaining healthy skin.
Advanced Dermatologic Services
Your overall skin health is essential to successful oculofacial plastic surgery. If you do not already work with an expert on skin care, we will educate you on the basics and help find the correct provider for you. Many times, patients with rosacea, acne, and autoimmune skin conditions benefit from aesthetic dermatology care prior to undergoing surgery. We work closely with world expert dermatologists, including experts in skin of color, and will team up to make sure your advanced skin rejuvenation outcome is the best possible one for you.
FAQ
How long does CO2 laser resurfacing last?
Most patients get to enjoy improvement in skin texture and tone for between three and five years after undergoing laser therapy. These results last longer with a good skin care routine and good overall health of the patient.
How much does CO2 laser resurfacing cost?
If you're considering CO2 laser resurfacing, you may be wondering about the cost. At Chicago Oculofacial Plastic Surgery, the price of this treatment generally ranges from $2,000 to $3,500, depending on the area of the face being treated. Contact us today to schedule a consultation and discuss your options with one of our board-certified oculofacial plastic surgeons.
Is CO2 laser resurfacing worth it?
CO2 laser resurfacing is an effective treatment for fine lines, texture improvement, and reduction of pigmentation problems. It can also dramatically improve deep wrinkles and acne scarring. Just like a skilled surgeon who sculpts tissues without changing their characteristics, CO2 laser resurfacing offers significant improvements without altering the skin's natural features. For lower lid blepharoplasty, combining it with CO2 laser resurfacing can help reduce complications and achieve better outcomes.
How painful is CO2 laser resurfacing?
After CO2 laser resurfacing, patients may experience discomfort similar to a bad sunburn, which usually lasts around 24 hours. Proper post-treatment care is crucial for reducing discomfort and promoting faster healing. Our team can provide you with detailed instructions to ensure optimal results.
What does a CO2 laser do to your face?
Carbon dioxide (CO2) lasers are highly precise and can remove thin layers of skin with minimal damage to surrounding structures. They are an effective treatment for a range of skin conditions including sun damage, wrinkles, scars, warts, birthmarks, and more.
Where can I learn more about the specific CO2 laser used at Chicago Oculofacial Plastic Surgery?
You can learn about the laser we use in our practice at the company's website. We have no affiliation or conflicts of interest with them. https://lumenis.com/aesthetics/products/ultrapulse/