Fat Repositioning & Grafting
Conveniently located to serve the areas of Chicago, IL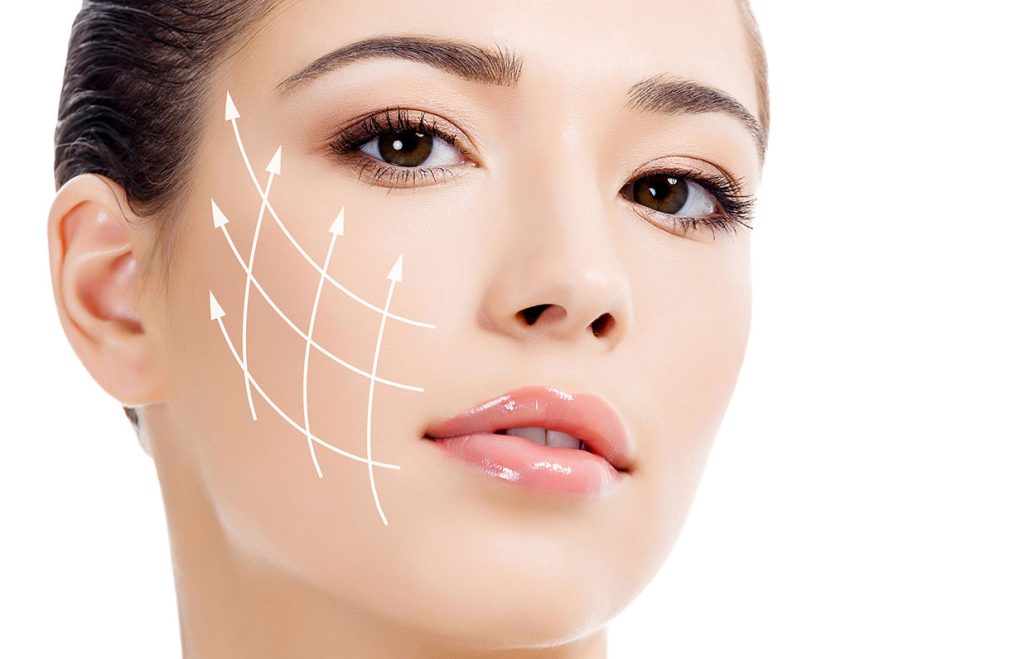 Chicago Oculofacial Plastic Surgery specializes in fat repositioning and grafting for facial rejuvenation. Our advanced blepharoplasty techniques include transconjunctival fat transposition, which can be done without visible scarring. Fat grafting involves removing fat from one area of the body and injecting it into another to address areas of volume loss, such as the tear trough. In addition to adding volume, this technique can also improve skin quality thanks to the stem cells present in the transferred fat.
Choose a Board-Certified Oculofacial Plastic Surgeons for fat repositioning and grafting to the eyelids and face. These super subspecialists have advanced training in complex reconstructive surgery of the eyelids and face, making them best suited to perform these procedures for optimal outcomes. Fat repositioning and grafting are often used in combination with lower blepharoplasty and other facial rejuvenation procedures. While many types of surgeons perform these surgeries, trusting your eyes and face to an oculofacial plastic surgeon is essential.
Before After Photos










View Gallery
FAQ
What is fat grafting?
Fat grafting is a cosmetic procedure that involves removing fat from one area of the body, usually the abdomen or thighs, and transferring it to another area of the body to improve volume loss and enhance appearance.
What is transconjunctival fat transposition?
Transconjunctival fat transposition is a technique used in lower eyelid blepharoplasty to correct hollowing and rejuvenate the lower eyelid. It involves moving fat from inside the eyelid to fill in volume loss in other areas, such as the tear trough.
Is fat grafting safe?
Yes, fat grafting is generally considered safe when performed by a qualified and experienced oculofacial plastic surgeon. However, as with any surgery, there are risks, including infection, bleeding, and scarring.
Is fat grafting painful?
There may be some discomfort and swelling after the procedure, but most patients report minimal pain during the recovery period.
How long does fat grafting last?
The longevity of fat grafting results varies from person to person, but in general, the results are long-lasting. A significant portion of the transferred fat cells will survive and continue to provide volume to the treated area.
How long does recovery take after fat grafting?
Recovery time after fat grafting depends on the extent of the procedure and the patient's individual healing process. Most patients can return to work and other normal activities within a week or two.
Who is a good candidate for fat grafting?
Good candidates for fat grafting are typically healthy individuals who have areas of volume loss or asymmetry that they would like to improve. The ideal candidate should have adequate fat reserves to harvest for the transfer.
How much does fat grafting cost?
The cost of fat grafting varies depending on the extent of the procedure and the surgeon's fees. On average, the cost of fat grafting ranges from $4,500 to $8,000.
Are there any alternatives to fat grafting?
Yes, there are alternative treatments to fat grafting, such as dermal fillers, that can be used to improve volume loss and enhance appearance.
Is fat grafting covered by insurance?
In most cases, fat grafting is considered a cosmetic procedure and is not covered by insurance. However, some insurance plans may cover the procedure if it is medically necessary, such as in cases of facial trauma or reconstructive surgery.